WORLD BOOK DAY 2nd MARCH
WORLD BOOK DAY 2nd MARCH
23 February 2017 (by Clare Warbis (clare1234))
Please see information below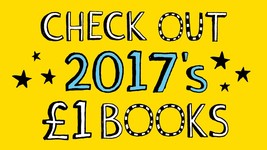 For World Book Day on Thursday 2nd March we have invited the children to dress up as their favourite book character. There is no theme as such but we do ask that children bring a copy of the book if their dressing up outfit needs any explaining! As in previous years, parents and carers are invited to come and admire the outfits during our whole school parade from 9 a.m - 9.10 a.m. Please wait in the playground where there will be a viewing area. In the event of very wet weather, the parade will take place in the hall (a decision will be made by 8.30 a.m at the latest on the day).
Only take a photo of your child, and no other children please, for personal use. We will take more general ones.
This year we would be extremely grateful if you would be happy to make a voluntary donation of £1 per child which will be spent on consolidating and expanding the colour banded books that all children read as their reading progresses in Key Stage 1 and 2. We are also keen to buy more high quality fiction and non-fiction books for our book corners in class.
All children will receive the special £1 World Book Day token which can be spent at many bookshops and supermarkets.
Thanks very much and happy costume preparations!
The Languages Team