Governor Profiles
Mr Mark Hibbitt / Chair of Governors/ Parent Governor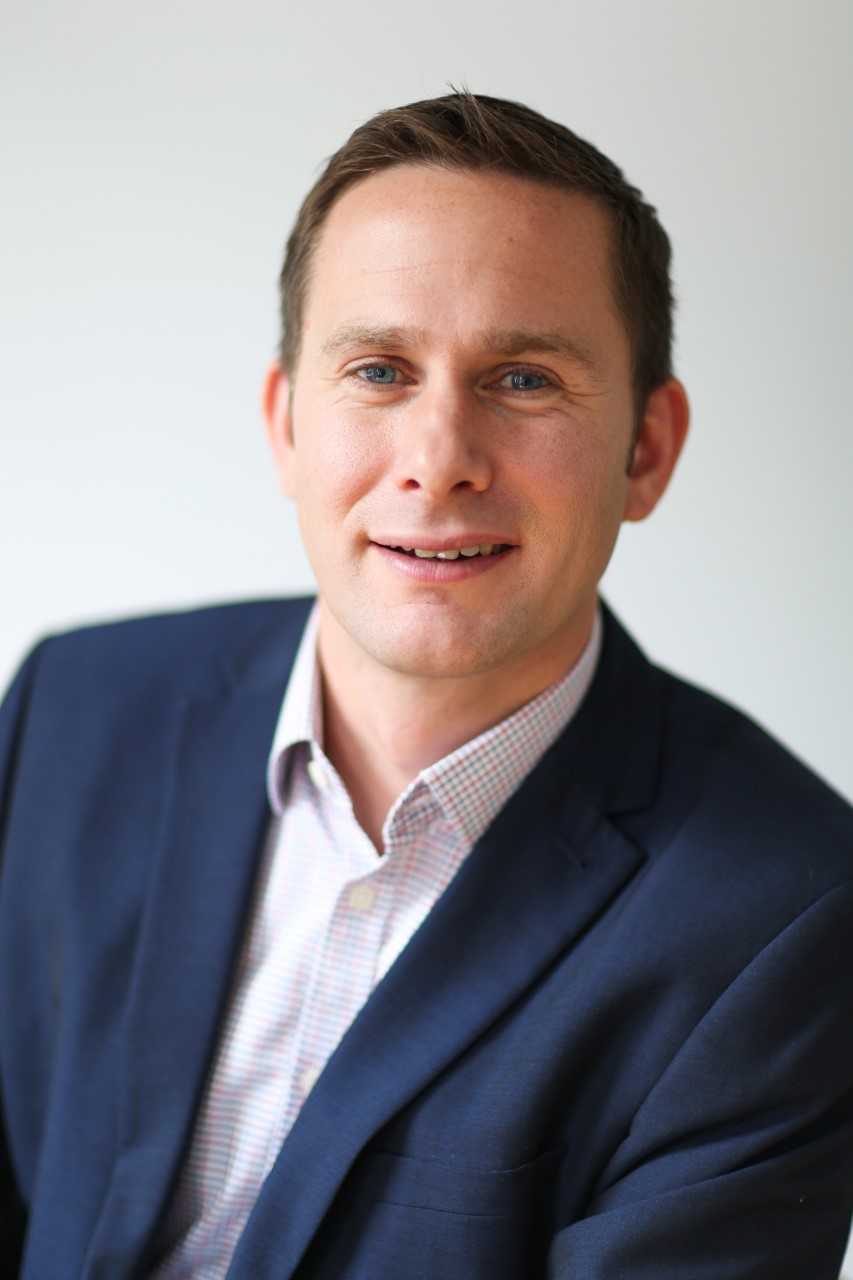 I'm a Parent Governor, Chair of the Resources Committee and Vice-Chair of the Governing Body. My two children are currently pupils at the Academy.
I'm passionate about children from all backgrounds having access to quality education in an environment that is caring and safe. Therefore, I'm keen to help the Academy in any way I can to offer that to children in our local community.
I sit on the Resources committee, which deals with financial, HR and premises related issues. As a Chartered Financial Planner and owner of a local firm of Financial Advisers, I feel I can bring some of my professional experience to the committee.
During my time as a Governor, I have overseen the extension to the school hall, sat on panels to appoint members of the Senior Leadership Team and helped review and re-structure the Governing Body itself.
My wife and I have managed to pass on our love of sport to our children, so most of our spare time is taken up with football, swimming, netball, tennis and gymnastics. I also appreciate just how tough teaching can be – on Saturday mornings you'll find me struggling to control 32 children in my role as a football coach at Rockleaze Rangers FC!
Business/Pecuniary Interests: Company Director - Financial Advisors
Term of office: 01/09/2015 - 31/08/2023
Dr Tony Hoare / Vice Chair / Chair of Resources Committee / Foundation Governor
Our first contact with our School came with the snows of January 1982, when our son joined Reception, followed by his sister two years later. Both had a great education, learnt lots, made many good friends (as we did) and excellent rounded foundation for their later.
My own professional background is also in education, lecturing and researching at the University of Bristol. I became its research director in widening participation, encouraging young people from disadvantaged backgrounds to thrive at 'uni'. It became all too obvious how quality education at primary school plus home support, is critical to their living longer, healthier, wealthier and happier lives, so the invitation to become a Foundation Governor in 2004 was much welcomed.
Since then I've served on all the Governors' various committees and chaired some of them, becoming in turn Vice Chair and then Chair of the FGB in September, 2011, a month after we became an Academy. Since then we've appointed two new Heads and two new Deputies, enjoyed a couple of Ofsted visits and one SIAMS inspection, and had our site transformed by two major building projects. So a busy, fascinating but very rewarding time.
Business/Pecuniary Interests: Higher Education Research Consultant
Term of office: 01/09/2008 - 31/08/2021
Mr David McGregor/ Chair of Ethos & Standards / Foundation Governor
I have been a Foundation Governor (elected by the Church Council of Holy Trinity Westbury-on-Trym) for several years and have strong historic links with the school as my wife and her father attended earlier incarnations of the school many years ago, our three boys were pupils in the 70s and 80s, and a grandson was the most recent attendee having now left to join BFS.
I have has a passion for education over the whole of my career and in particular Church School education, believing that exposing all to the stories of Christ and encouraging exploration of faith makes for young people who are 'fully alive'. Having been a teacher of physics I was headteacher of two secondary schools before taking up the role of Diocesan Director of Education in Bristol Diocese and retiring in 2008 to be a part time education consultant.
In my time as Governor I have supported the appointment of several senior staff, overseen the period of the rebuild of the school as Chair of the Resources Committee and am now Chair of the Ethos Committee holding the school to account for high standards of pupil behaviour and engagement with a distinctively Christian education.
Business/Pecuniary Interests: PCC Westbury on Trym Church, Diocesan Synod Bristol, DoBAC
Term of office: 01/09/2018 - 31/08/2022
Mrs Jane Johnson/ Parent Governor
I have a child in Year 3 and another starting in September. I have been a Parent Governor for over a year and in that time have sat on panels to appoint various members of staff and am now Chair of the Standards committee.
I was a Primary teacher for 14 years before having children and regularly help as a volunteer in my son's class.
My experience in Education and having my own children has made me want to support the school to be the best it can be for each child.
Business/Pecuniary Interests: Nil
Term of office: 06/05/2017 - 30/04/2024
Mr Francis Edwards / Parent Governor
I am a parent governor with four children currently at the school, two in year six and two in year one. I have been a Governor since 2016. During this time I have mainly been involved with work on the Standards Committee, including using my professional skills as an actuary to analyse school data. I have also worked previously as a teacher of mathematics at secondary school, supporting my understanding of schools, how our children learn and the journey that our children are on through to adulthood.
I have been privileged to see my children flourish in their time at Westbury and I hope to do my bit to help ensure that Westbury is a place where all children can thrive in their learning and begin their journey to being happy, responsible young people.
Business/Pecuniary Interests: Director of Actuarial Company
Term of office: 01/09/2016 - 31/08/2021
Mike West / Foundation Governor
My background is in secondary education, and sixth form mathematics specifically. I have four children and four grandchildren aged 4-9, (none in our catchment area), and take and collect them from their schools when I can. Apart from sixth form mathematics, my interests include all history, rugby, and A Capella singing. I have lived in Westbury for 20 years and am an active member of the Parish Church.
Business/Pecuniary Interests: Nil
Term of office: 30/10/2017 - 30/10/2021
Richard Sloper /Deputy Head Teacher /Staff Governor
I am Deputy Head at the school having joined the staff in January 2017. I am extremely proud to be part of Westbury-on-Trym CE Primary Academy as we have an exceptional community of children, parents, staff and governors. We have a real family atmosphere and are a school that is going places.
I have been a teacher for over thirty years and have taught all ages across the primary age range. I have been a deputy head for around fifteen years in various schools. I am committed to making sure that all our children achieve the best that they can, feel that they have a real sense of belonging in the school and enjoy their time at our school. I sit on the Standards Committee, which has a real focus on making sure that all children achieve and make the best progress they can.
Away from school, I live with my wife, also a deputy head in a local school, and two sons who are both passionate about their chosen pathways and hope that all our children can find something they are passionate about too.
Business/Pecuniary Interests: Nil
Term of office: 01/11/2018 - 31/10/2022
Mr Joe Littlejohn / Parent Governor /Safeguarding Governor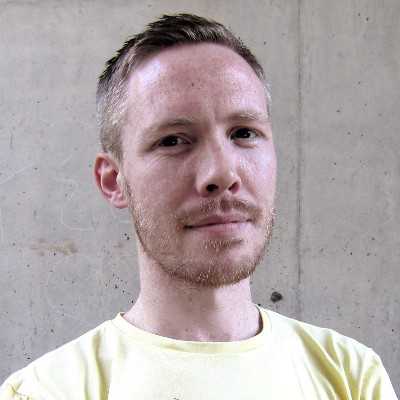 I have been a governor since 2017, joining the Resources Committee for my first year and now serving on the Ethos committee. I am also the governor for Safeguarding.
I am a parent governor with one child at the school in Year 3 and another soon to join reception. My professional background is in Computer Science and specifically Software Engineering. As a parent governor I'm keen to help WoT Academy remain a great place to be for pupils and teachers alike.
Business/Pecuniary Interests: Nil
Term of office: 02/09/2017 - 31/08/2021
Father Andre Hart / Foundation Governor/ Vice Chair Ethos & Standards Committee
I moved to Westbury on Trym in 2002 and have been a governor of the school from that time onwards, so I have seen the school grow and develop over that time. Both of our children came through the school and are now at university. I have served as a Foundation Governor through all this time with various portfolios as the Chair of Governors, Vice Chair and also Chair of the Ethos Committee and currently serve as Vice Chair of the Ethos Committee. Being the vicar of the parish church I also have a pastoral responsibility in the school and have been keen to see the school deepen its Christian distinctiveness in every aspect of school life.
The past 17 years has seen much change in the world of education but at the heart of my commitment to the school has been to provide an excellent education for all our children in the broadest sense possible, where they can make the most of every opportunity to grow and flourish academically, emotionally and spiritually. This has been my passion over these years. It has been a privilege to serve the school and community and will continue to do so.
Business/Pecuniary Interests: Nil
Term of office: Ongoing, Ex-Officio
Mrs Verity Thomas/ Community Governor
I have strong historic links with Westbury on Trym School as both of my maternal grandparents taught at the 'Boys School' during the First World War. In addition, I worked alongside my sister for 14 years of my 21 year teaching career at Westbury-On-Trym CofE Academy.
Over the years, I worked for 4 different Headteachers and saw many changes in both personnel and the 'fabric' of the school. I worked with some incredible children, parents and colleagues and was the Teacher representative on the PTA for over 15 years. During my time on the Senior Leadership Team, I was involved in teacher recruitment, planning and reviewing the SDP and in working alongside governors and parents on the Promotions and Marketing group.
As a resident of Westbury and a long-standing supporter of the school, I feel it is important to strengthen our Community links and reinforce one of the school's Core Values in 'Cherishing our Community'. With my past and current knowledge of the school, and the children, staff and parents within it, becoming a governor is one of the new challenges I have decided to undertake in my retirement.
I officially became a Community governor in February 2019 and currently sit on the Resources Committee.
Business/Pecuniary Interests: WOT supply teacher and Secretary of Eastman and Co. (Timber) Ltd.
Term of office: 25/02/2019 - 24/02/2023
Kate Ball / Parent Governor
I became a parent governor in 2019 and I am currently serving on the Ethos Committee. My background is in higher education and my current role involves working with universities and colleges across England to develop strategies and approaches to improve the mental health and wellbeing of their students. My ambition for WOT Academy is to use my expertise and experience to promote wellbeing and mental health across the school, ensuring that all pupils are supported to thrive and succeed.
I currently have one child in year one and my other child will start in 2020
Business/Pecuniary Interests: Nil
Term of office: 01/09/2019 - 31/08/2023
Emily Farndon / Staff Governor
I have been a teacher at Westbury on Trym CE Academy since September 2012. I love being a part of the school community as we are a close, caring and supportive 'family'.
I have been teaching for over 20 years and I have taught across, and enjoyed, both Key Stages throughout my career. I am passionate about knowing and understanding the 'whole' child and it is always a great pleasure to get to know so many wonderful and varied personalities each year.
I am PSHE Lead and I enjoy working closely with my colleagues, and the children, to help ensure that we all feel valued, heard and cared for within our setting.
I look forward to supporting the school even further within my role as Staff Governor.
Term of office: 02/12/2020 - 01/12/2024
Pamela Tchakounte / Parent Governor
Term of office: 01/05/2021 - 30/04/2024
Other Governors who have served 2019-2020
Mrs Jude Graham - Community Governor - 30/10/2017 - 31/12/2019
Mr Matthew Baker - Parent Governor - 03/01/2017 - 31/12/2020
Mr Paul Jenkins - Co-opted Governor - 01/09/2018 - 16/12/2020